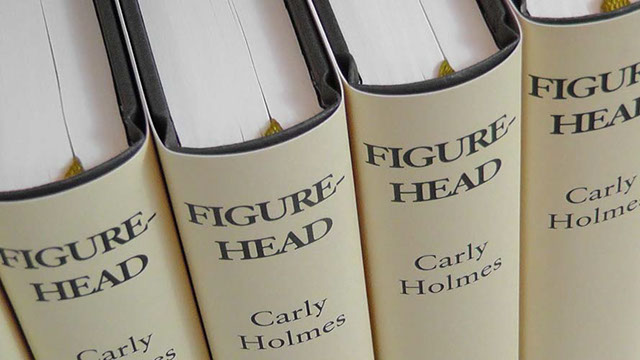 Figurehead is published by Tartarus –  "Glorious, confident writing."
The 26 stories in Holmes's impressive first collection of fantasy fiction alternate between skilfully orchestrated forays into traditional supernatural horror and modern vignettes steeped in the magic of classic fairy tales
Publisher's Weekly "starred" review
Read full review…
This truly is quality literature of our modern times
The British Fantasy Society
Read full review
Carly Holmes is one of the most gifted writers I've come across in recent years
The Supernatural Tales Blog
Read full review
An excellent collection of short stories, incorporating tropes from ghost stories and the gothic, but creating something singular and personal from them; fantasy rewritten and turned on its head to show the author's view of now. Exquisite prose, too.
James Everington, Scattershot Writing: Top Ten Reads of 2018
The stories in Figurehead are by turns macabre, unsettling, creepy, funny, and every one of them compelling. Carly Holmes is a writer unafraid to take risks in the personae she assumes, from bearded ladies to little girls who go into the world knickerless and proud. The roots of fairy tales sit comfortably next to ghost stories and edgy modern gothic, and within these tales, wild women speak their truths and their lies. This is a superb book by a writer to watch. Katherine Stansfield
These stories are extraordinary. The collection moves between settings and time periods as seamlessly as it shifts between genres. Here you'll find threads of the gothic, the uncanny, the supernatural, the ghost story, the fairy tale, and more: all spun together into a rich tapestry that defies categorization. The writing is both precise and sumptuous, the tales startling and – at times – genuinely frightening. The result is a collection of dark delights that will keep you reading, and keep you up at night. Tyler Keevil
To read Carly Holmes is to be enchanted. Luscious, flowing prose that is never afraid to peer into the wild. Whether it's a fairy tale, a ghost story, or folk horror, the women in her stories are a force to be reckoned with; we feel their dark beating hearts. These are stories that linger, each sumptuous detail burns our fingers on the page. This is fearless writing. It never fails to cast the reader under its spell.' Angela Readman
The Scrapbook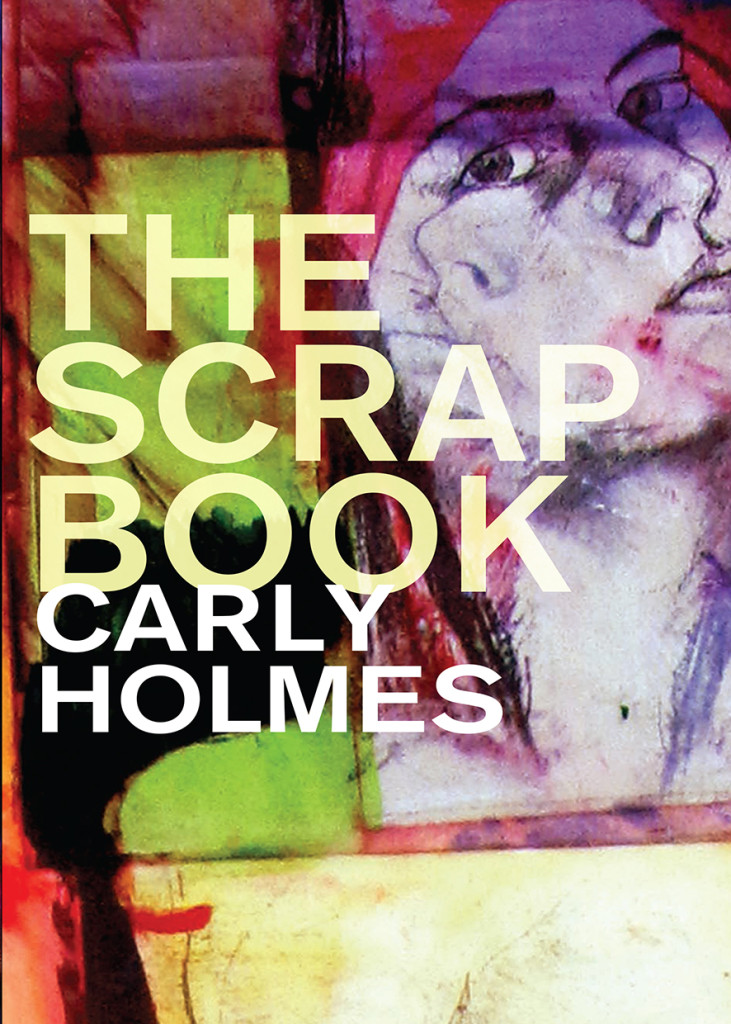 The Scrapbook is Carly's first novel. It was shortlisted in June 2015 for the International Rubery Book Award. She is currently working on her second.
The book is available to buy from Parthian Books.
Her short stories and poetry have been widely published in journals and anthologies such as The Lampeter Review, Cambrensis, Slim Volume, Rarebit, Wales Arts Review, A Fiction Map of Wales, The Countess and the Moleman, By the Light of the Moon, Buzz, The Ghastling, Tanka Journal, Haiku Journal, Long Exposure, Bare Fiction, GORE, The Wish Dog (Honno), A Flock of Shadows, Black Sheep Journal, The Lonely Crowd, Secondary Character and other Stories (Opening Chapter), Ambit, Horla and Theurgy.
Since 2012 she has been one of the winners of the South Wales Short Story Competition, on the shortlist for the International Rubery Short Story Award, and Highly Commended and shortlisted in The Yellow Room's short story competitions.
In 2016 she won First Place in the Allingham Festival Short Story Competition for 'Wich'.
What people have said about The Scrapbook…
'The imagery that Ms Holmes uses is spectacular – you can "smell" the lines they come alive so much…A book to make you think – but if you don't wish to, just enjoy the stimulation to the imagination through the sheer excellence of the writing. An extremely well written book and certainly unforgettable.' – Amazon.co.uk customer 'Cymru'
'[A]n impressive debut novel from an extremely talented writer…Holmes handles language deftly and her imagery is both apt and evocative.' – Adrian Masters, writing in Wales Arts Review
'[A]n engaging first novel exploring themes related to the eternal verities of life and how they are dealt with by the women; with lovely writing that has been captured and nailed to the page in case it takes flight into poetry.' – Liz Whittaker, The Tivyside Advertiser
'[A]n extremely readable debut. Mysterious, esoteric and compassionate…Beautifully controlled…' – Buzz Magazine, April 2014
Reviews of Carly's other work…
For Rarebit:
'[A] poignant study of grief, its ordinariness alongside its strangenesses. The narrator's sense of the hills moving is a wonderful metaphor for the shifting sands of loss.' – Wales Arts Review, on Carly's story 'Friday'